Mexico LIBERTAD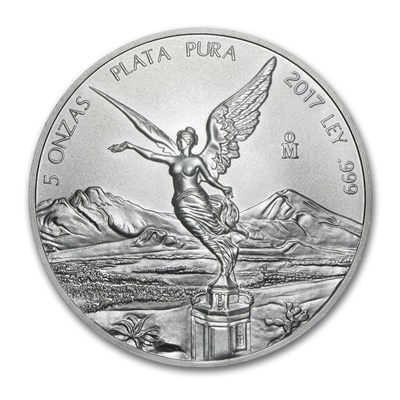 The Silver Libertad coin is a beautiful addition to any Silver coin collection.

Mexican Silver Libertads are .999-fine Silver and are some of the most beautiful Silver coins in the world. The obverse of the Silver Libertad coin features the Mexican National Seal with an eagle atop a cactus, clutching a serpent in its beak. Surrounding the eagle on these Mexican Silver Coins are a wreath and the official name of Mexico in Spanish, "Estados Unidos Mexicanos."

The Silver Libertad's reverse depicts two key symbols of the Mexican people: the Angel of Independence and the Mexican volcanoes Popocatépetl and Iztaccíhuatl. Appearing in the forefront of the Silver Coin, the Winged Victory angel is a historic monument for the Mexican people and is considered the symbol of Mexico City. The Mexican volcanoes pictured in the background of the reverse memorialise the legend of the two lovers from whom they were named.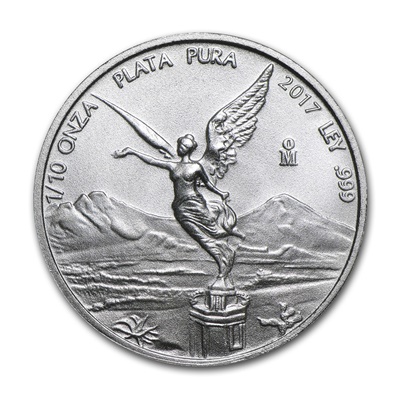 1/10thoz LIBERTAD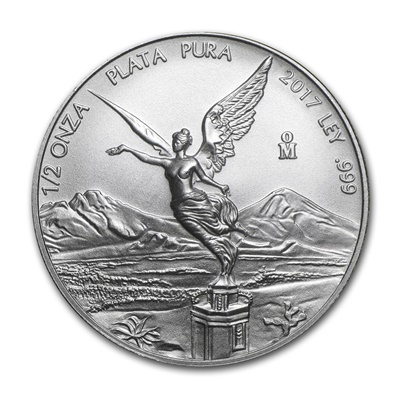 1/2oz LIBERTAD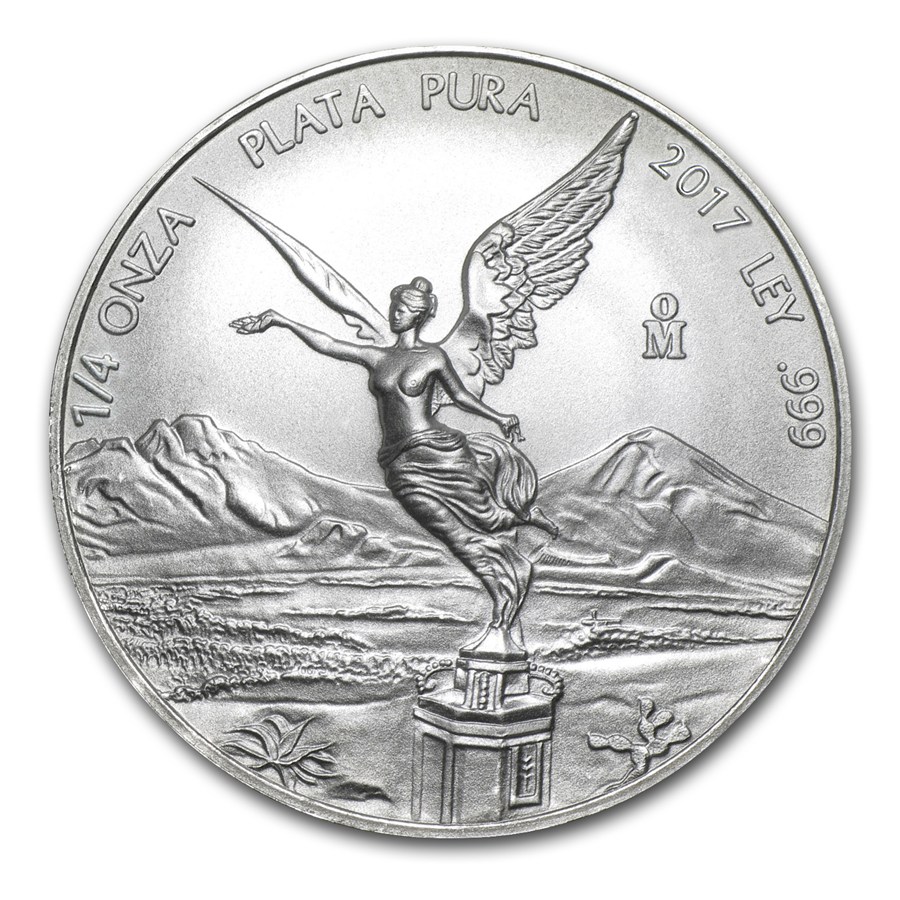 1/4oz LIBERTAD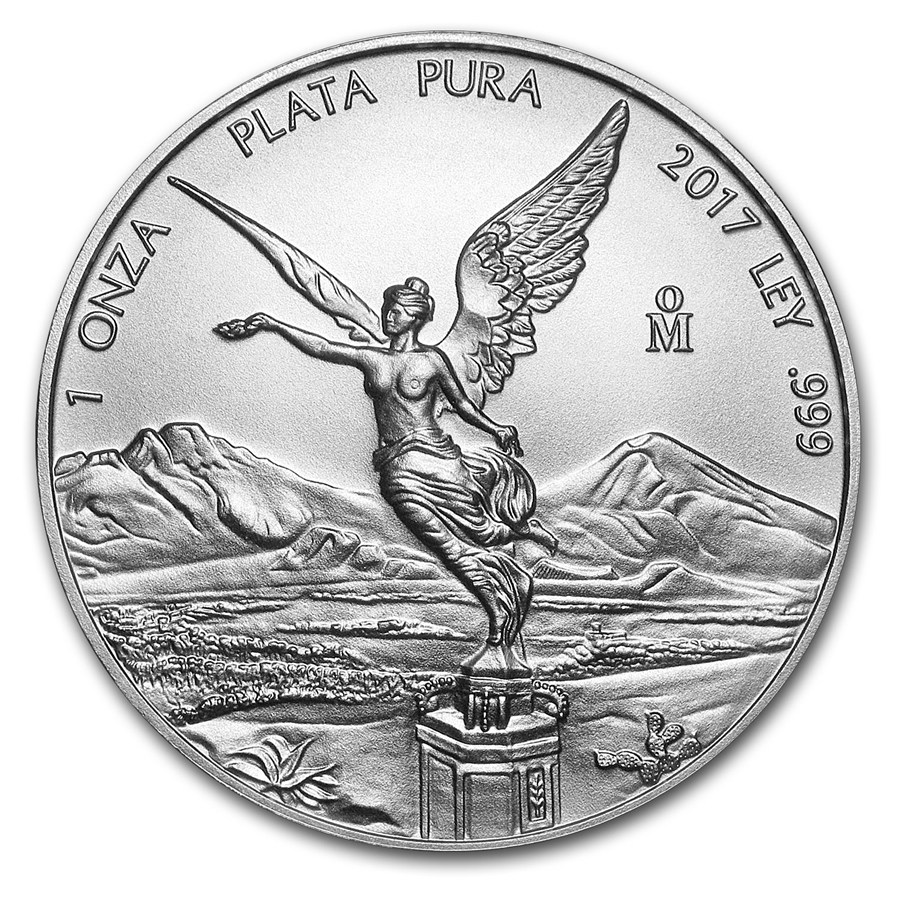 1oz LIBERTAD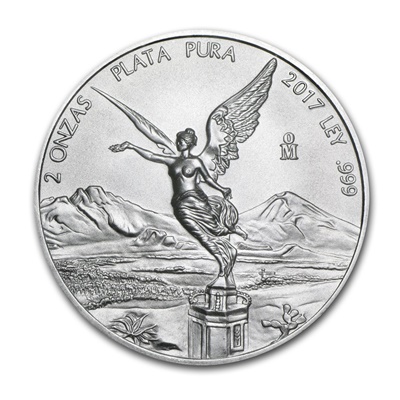 2oz LIBERTAD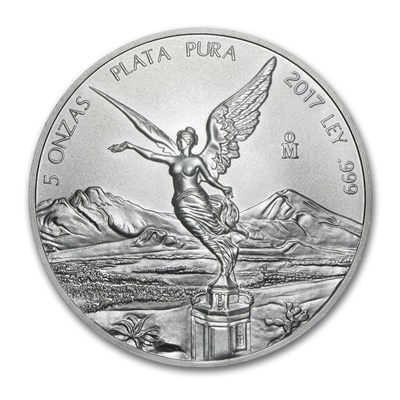 5oz LIBERTAD
More Information
Important Links
Who's Online
There currently are 15 guests online.
Your IP Address is: 44.197.111.121