Campaign Medals

A campaign medal is a military decoration which is awarded to a member of the military who serves in a designated military operation or performs duty in a geographical theatre. Campaign medals are very similar to service medals but carry a higher status as the award usually involves deployment to a foreign region or service in a combat zone.
Campaign medals were first invented to recognise general military service in war, in contrast to meritorious decorations which were only issued on a small scale for acts of heroism and bravery. The first widespread use of campaign medals dates to the era of the Napoleonic Wars when Napoleon Bonaparte ordered a large number of ribbons and medals for issue to the soldiers serving under his command.


Egypt Medal 1882-1889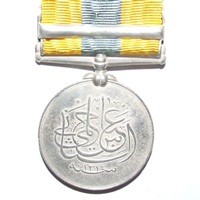 Khedive's Sudan Medal 1896-1908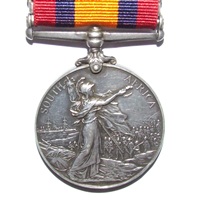 South Africa


First World War


Second World War


General Service Medals


India General Service Medals


Naval General Service
More Information
Important Links
Who's Online
There currently are 21 guests online.
Your IP Address is: 34.239.152.207