Information
Manufacturers
Imperial Service Medal

The Imperial Service Medal is a medal affiliated with the Imperial Service Order. The medal was established under the statutes of the Imperial Service Order, on 8th August 1902, by King Edward VII. It is presented to selected civil servants who complete at least 25 year's service upon their retirement.
When originally created the Imperial Service Medal was a seven-pointed star, or a laurel wreath for women, in the same pattern as the Imperial Service Order, but with the star or laurel in bronze. In 1920 an amendment of the statutes changed the appearance of the medal to its current form of as a circular silver medal, 32 mm (1.3 in) in diameter, bearing the effigy of the reigning sovereign on the obverse.
To date, there have been six versions:
George V, 1920-31; George V, crowned head 1931-37; George VI, 1937-48; George VI, 1948-53; Elizabeth II, 1953-54; Elizabeth II, since 1954
The reverse bears the image of a naked man resting from his labours with the inscription "For Faithful Service". The name of the recipient is impressed on the rim of the medal. Recipients are listed in the London Gazette.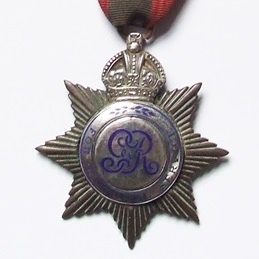 Star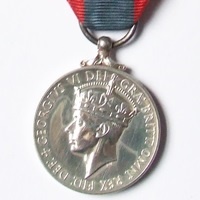 GVI INDIAE:IMP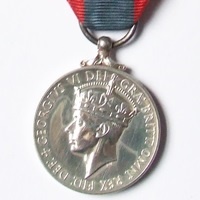 GVI - FID DEF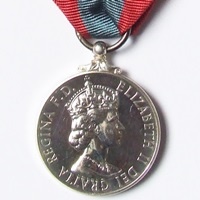 ISM - QEII Dei Gratia
More Information
Important Links
Who's Online
There currently are 11 guests online.
Your IP Address is: 34.239.152.207